Description
Sunnyside 1 was stocked with carp and pike back in 1999.
In November 2015, March 2016 and November 2016 it was stocked up again with Carp and Pike.
The water has a silt / gravel bed and reached depths between 3-9 ft. The lake record is currently ' The Captain' at 32lbs.
Map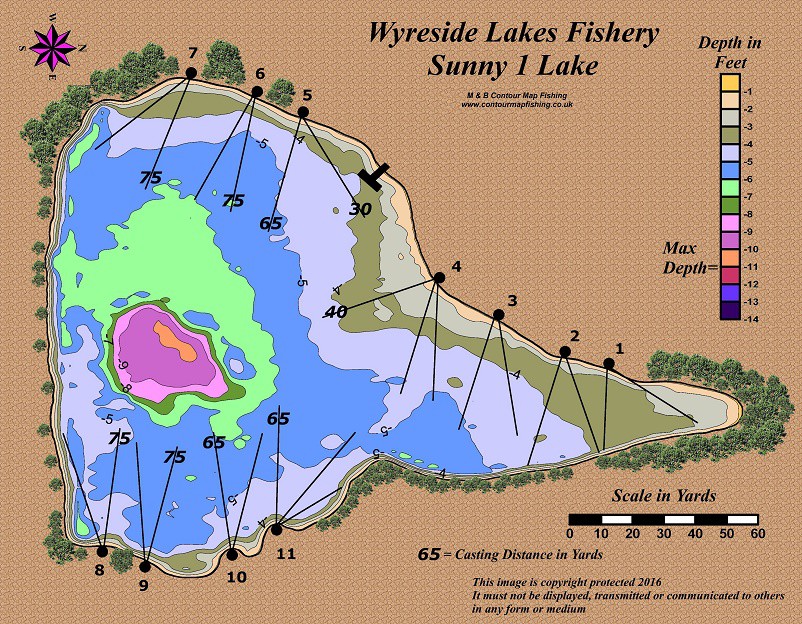 Rules and Regulations
All anglers must review our rules and regulations before coming onsite to help protect and sustain our fishery and create a pleasant atmosphere for all visitors. We ask that you take a moment to review our regulations here. We hope you enjoy your time at Wyreside!